As a School, we have always been at the forefront of the use of technology in education; so that our students acquire the skills and agility to be the change-makers of the future.
We are committed to ensuring that technology is integral to the knowledge acquisition and pedagogy across the School and adds real value in the curriculum and co-curriculum. Through partnerships and collaboration we stay at the forefront of innovation so our students are at the frontier of being digital fluency and inspired to address the gender imbalance in the tech sector.
The exceptional digital literacy that our students display was recognised by last year's ISI inspection report as 'outstanding' as a result of their embedded and flexible use of iPad across their learning.
---
Apple Distinguished School
The School's success of implementing iPads into the curriculum has helped us become an Apple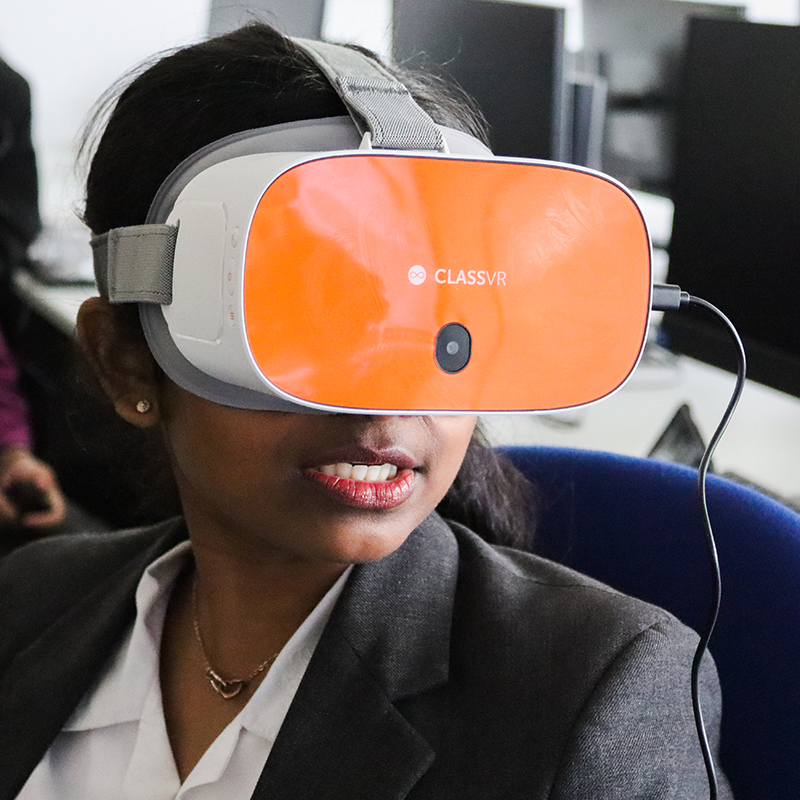 Distinguished School – an honour only a handful of schools in the UK can lay claim to. The title is reserved for schools, who are invited by Apple to apply, that meet criteria for innovation, leadership and educational excellence, and demonstrate a clear vision of exemplary learning environments. However, technology does not stand still and we must continue to look to the future and anticipate the next technological breakthrough which will add real value to our students.
The extensive use of iPads across learning helps us embed technology skills discreetly and continually throughout their education ensuring that our digital fluency is keeping pace with the changing in technological advancements and that our students stay ahead of the curve, and that these skills become part of their everyday learning.
---
Robotics in Learning
Students in the Junior School use Sphero robots to see the physical results of their coding. They code elements of a Shakespearean play, enabling characters to move around the stage and recite lines using code.
As they transition through to Senior School in Year 7, they learn how to apply these skills into text based programming to solve more challenging problems as well as looking at networking, computer hardware and cybersecurity. Our students are adept in collaborating with the use of cloud technology through Google Drive being second nature to them, to give them flexibility and ownership over their work.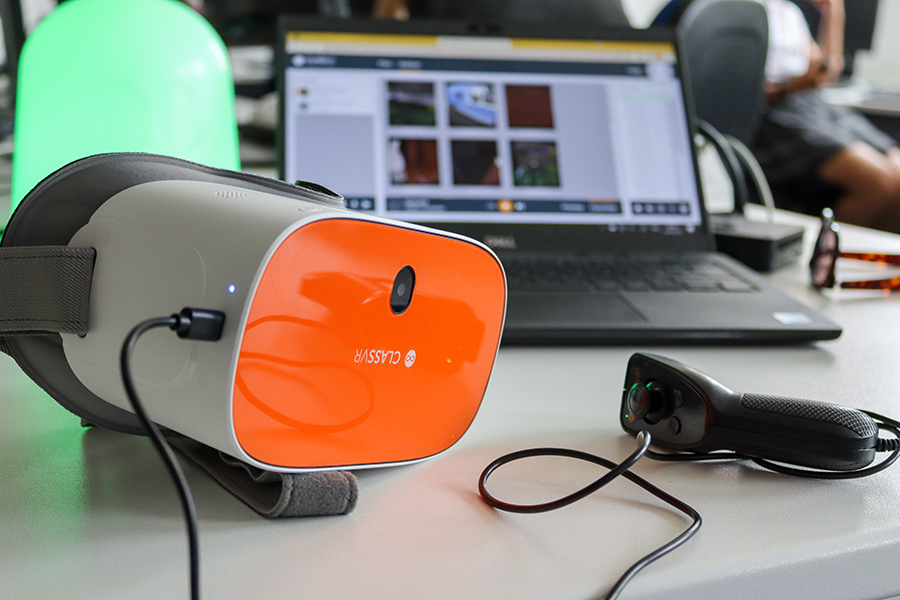 To further our students' interest and understanding of robotics, we have invested in a humanoid robot capable of machine learning. Students are able to use the robot to investigate social robotics – how humans interact with robots with human-like characteristics, and use machine learning to recognise objects, faces or even emotions and react as programmed to them. The robot can be programmed to simulate real world situations and our robotics groups are looking at various projects including training the robot to be an exercise companion, a medical assistant or a social aid.
---
Building Tech Connections
Outside of the classroom, BGS is involved in many technology competitions and challenges, run by GCHQ, Lockheed Martin and Cranfield University. These give our students an insight into what it is like to work in a major technology company and the skills that are needed to succeed. We have also hosted lunchbox lectures with industry professionals in cybersecurity and robotics, providing role models and insights into the amazing jobs that many of our Alumnae are in.
We have also started mentoring programs in industry with some of our students lucky enough to be mentored by staff from Cardiff Metropolitan University Robotics lab and IBM.
We recognise that these links with industry are hugely important as we look to be at the forefront of giving our students the technology skills they need to thrive and succeed in whatever they decide to do.
We believe that this dual approach of teaching skills and ensuring we are building links to wider tech communities, employers and universities will give our students the confidence to tackle any opportunity when they step out into the workforce as the next generation of innovators and problem solvers.