We strive to make Bedford Girls' School a vibrant and creative place for students to develop their particular interest or skill.
Rather than limited to the studios, students' work is on display throughout the school putting art and creativity at the heart of the Bedford Girls' School experience. With the best teachers, excellent facilities and good quality resources, we expand on each girl's creative talents, enabling her to become an independent thinker and creative problem solver.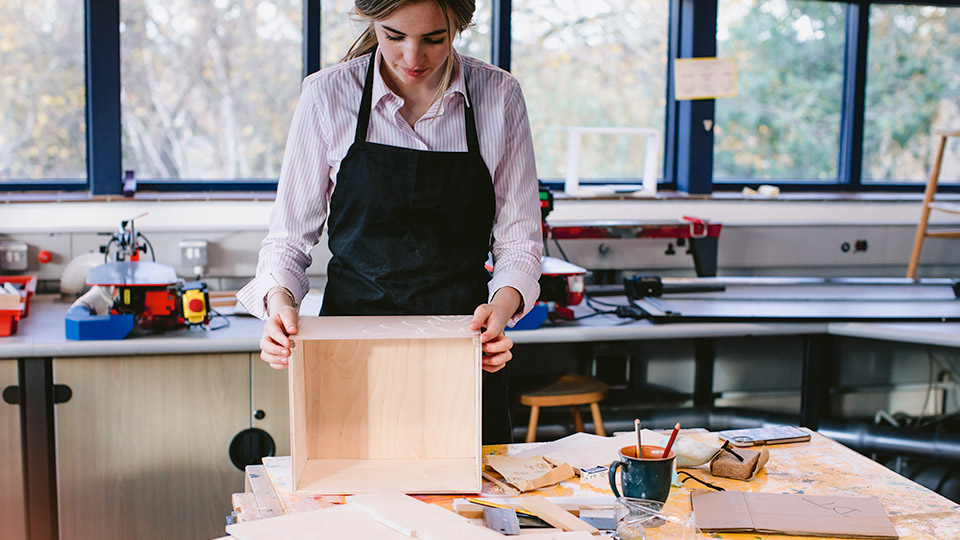 It is our aim to embrace all forms of creativity within the Art and Textiles and Design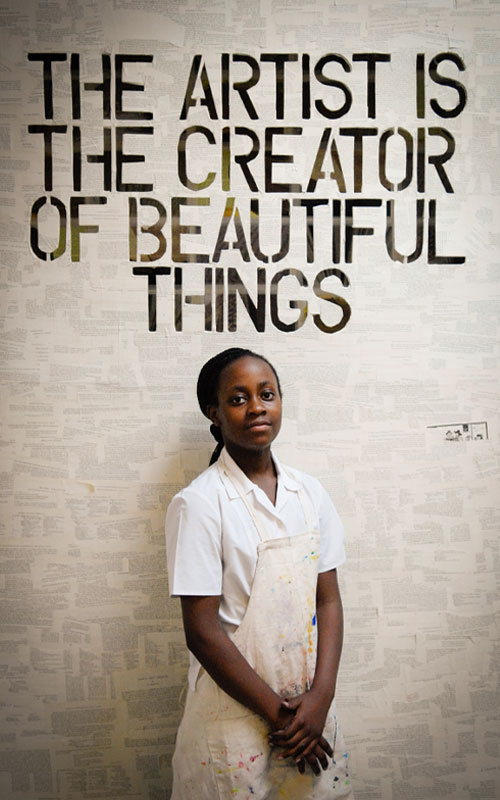 Technology departments; we believe the role of creative subjects within the curriculum is a vital one, allowing independent learning to take place by encouraging girls to express their thoughts, feelings and ideas. We strive to develop students' visual communication skills and aesthetic awareness, as well as developing their analytical and conceptual understanding of all forms of art.
Students thrive on the individual nature of the courses delivered, with personalised learning being at the heart of what we do. Not only that, we endeavour to balance traditional approaches with the more contemporary; valuing the role of drawing and painting, sculpture, printing and dress making while embracing new media, such as digital art and installation. Drawing is a skill on which we place great emphasis, along with the exploration of media and techniques, through experimentation and the refinement of skills and art making practices. Investigating the work of artists, designers and craftspeople is an integral element of all projects and allows a greater understanding of creative processes, as well as a deeper understanding of history, culture and tradition.