During the beginning of the 2022 Autumn Term, we welcomed The Good Schools Guide to BGS in order to view our school in action, see our outstanding facilities, meet staff and chat with our students.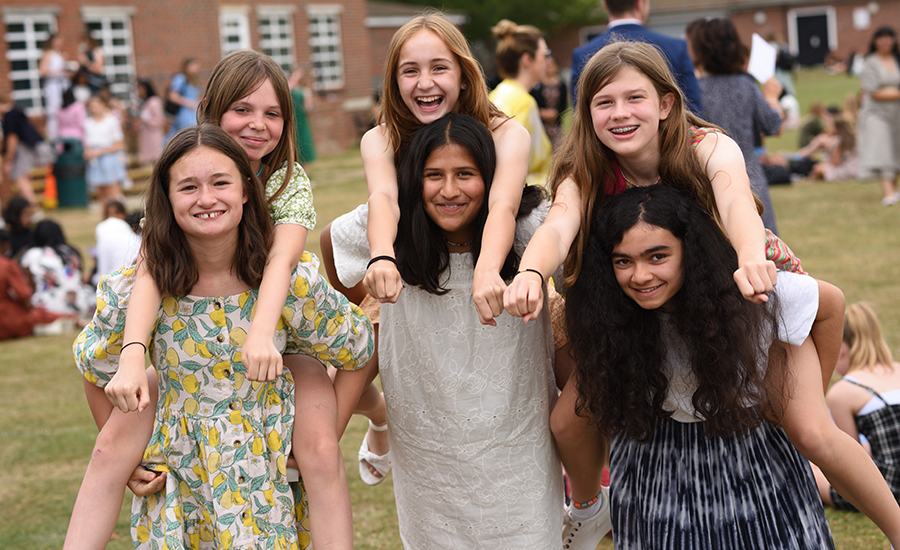 We are incredibly pleased that The Good Schools Guide recognised the many fantastic aspects that an education at BGS offers in their excellent review of the school.
The review rightly highlighted the many aspects of school life, from academics, arts and extracurricular to sport; from the IB Primary Years Programme to our alumnae community, and much more beyond.
Read our Good Schools Guide 2022 Review
The 'last words' of the review sums up BGS wonderfully: "A school which relishes girl power, and rightly so. The empowerment of women and women supporting women is its mantra. Lots of support for the girls, who are encouraged to find their own passion and follow it. The world really is this lot's oyster and parents buy into it as well. A nice, down-to-earth bunch."
The Good Schools Guide is the UK's number one school guide, helping parents in every aspect of choosing the best education for their children. Trusted by parents for over 30 years, the guide includes unbiased and candid school reviews and in-depth articles on education-related issues.