Following the success of the GB Women's Rowing team, over the past decade rowing has become one of the most popular sports in the UK, with more females than ever taking to the water.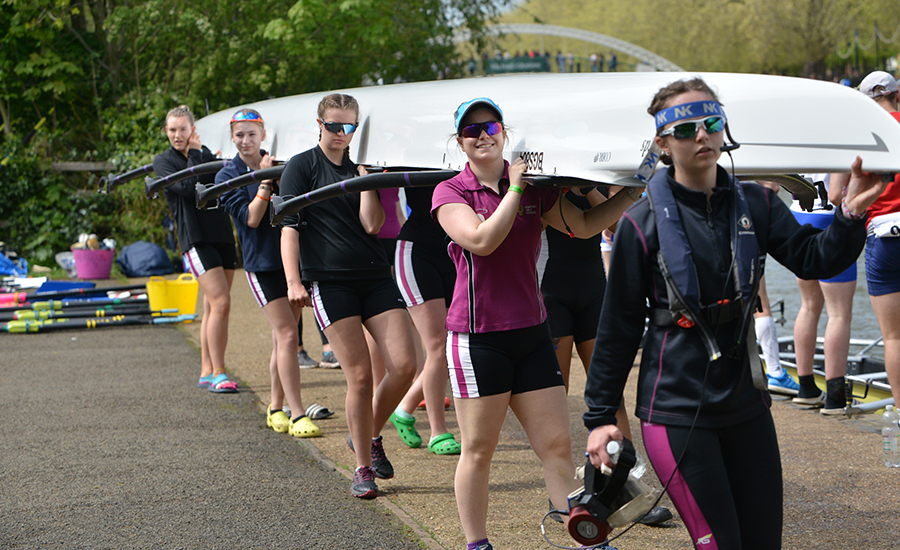 Opportunity and Achievement
With an expert coaching team, ideal location and timetabled rowing lessons, we are able to make this aspiration a reality for students in the Senior School at Bedford Girls' School. In the summer term of year 8, all pupils are given the opportunity to try out this uniquely demanding and rewarding sport. Enjoyment, teamwork and commitment are at the heart of the Boat Club at BGS, and the coaching team aim to achieve success on the water through a combination of these key values.
The school has achieved success at national and international level on the water, with GB representation at Junior level, and medallists at National Schools Regatta and Henley Womens' regatta since the Boat Club formed. Rowing at BGS has also opened up the opportunity for some of our pupils to be offered rowing scholarships at US universities. Over the coming years, it is hoped that the rowing programme will continue to grow and enjoy further success in local, national and international competition.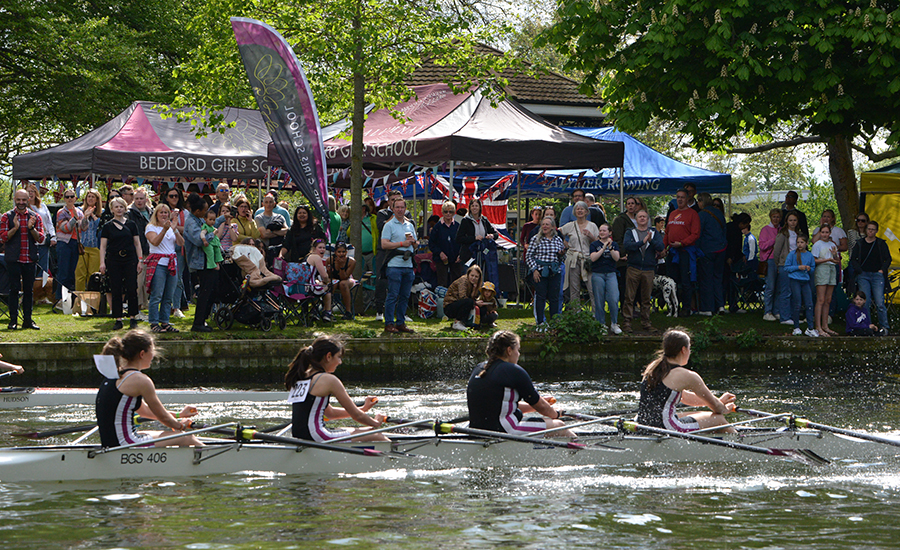 Holistic benefits
Camaraderie and team spirit is exceptionally high among Bedford Girls' School rowers, and these are attributes that we hope help to set pupils up in all other areas of life and their future endeavours. Rowing staff work closely with academic teaching staff to ensure that students are able to give their all in the classroom as well as on the water, essential skills for the future. We hope that rowers will continue to row at university, and beyond, and enjoy and value keeping in touch with our rowing alumni community.
As well as physically pushing to achieve success, rowing promotes teamwork, dedication, resilience, determination and friendship. Being part of the Boat Club embodies the core values of Bedford Girls' School, and we are proud to offer one of the most comprehensive girls' rowing programmes in the country.