Bedford Girls' School is ideally situated for families from Bedfordshire, Buckinghamshire, Hertfordshire, East Northamptonshire and Cambridgeshire, with a number of bus and train routes providing easy and accessible transportation links for our students.
We are also committed to promoting safe and sustainable transport for pupils and staff. Greener, cleaner travelling choices do not only benefit our health and society, but they ensure that children arrive at school better prepared to learn.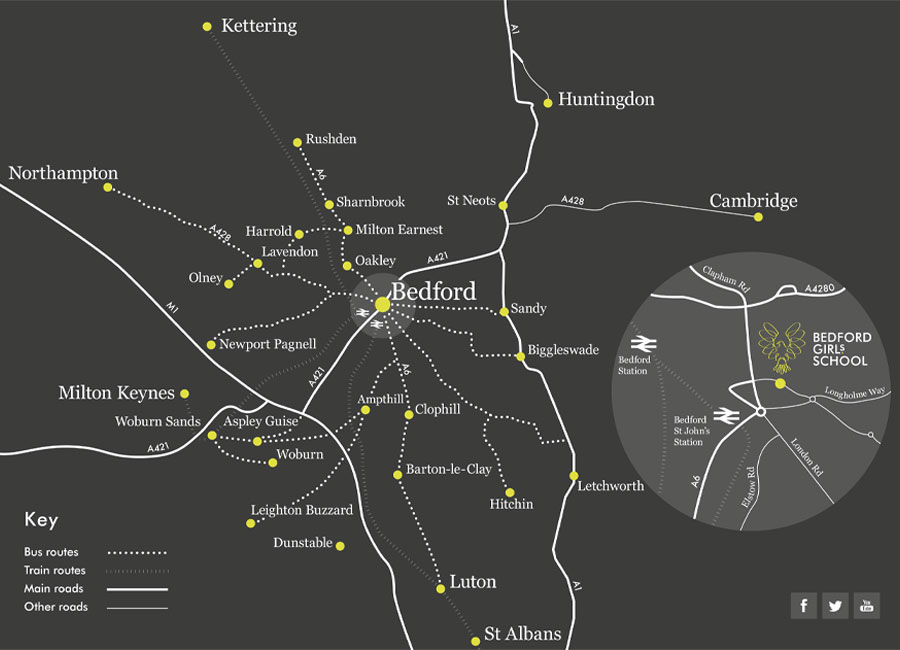 We are on hand to help you plan your route to school, whether it is by car, bus, bike or foot. Please call our Admissions team on 01234 361918 for assistance.