Tennis is one of Bedford Girls' School's major summer sports.
Tennis is played in the summer sporting curriculum from Year 3 to Upper Sixth, reflecting an emphasis on a sport which we feel is an important life skill.
Tennis taught in Year 3 is Mini Tennis Red, played with a sponge ball on a reduced sized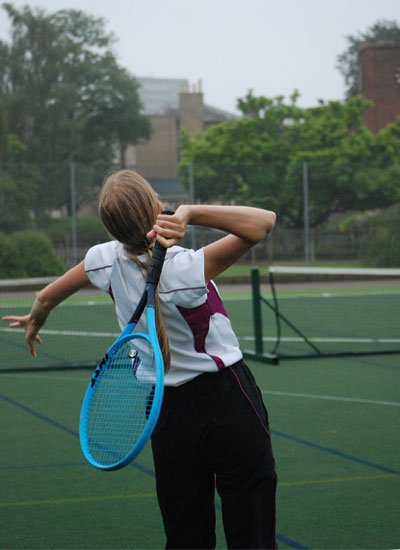 court. As pupils move up through the Junior School they progress through Mini Orange and Mini Green stages until they are ready for a full sized court in Year 6, as they begin to make the transition to the Senior School. Bedford Girls' School mirrors the Lawn Tennis Association pathway; helping students to establish the correct technique with the Mini Tennis programme.
Bedford Girls' School has very strong links with Riverside Lawn Tennis Club (LTC). With support from Riverside LTC, which includes their coaches and the use of their tennis courts in the winter, the school runs a tennis academy throughout the year. Students showing potential from Year 3 to Year 9 participate in early morning sessions a week at the Club and are then brought back to school by minibus ready for the start of the school day.
In the Senior School the facility of 12 astro tennis courts on the school site means that students can complement tennis in the curriculum by practising before school at lunchtimes and after school.
Bedford Girls' School fields strong teams across all age groups and play regular fixtures on Saturdays during the summer term. With the use of the 24 courts at Bedford school in addition to the 12 courts on site, it means that there are regularly 72 students playing tennis for the school on Saturday mornings. We also run an annual, highly competitive and enjoyable Year 9 and Year 10 mixed doubles competition with Bedford school.
Bedford Girls' school is one of the strongest tennis schools in the UK, having finished fourth in 2012, 2013 and 2014 at the AEGON Year 8 Team Tennis Schools National Finals. The Sixth Form also reached the National Finals in the AEGON Senior Students Competition in 2014.
Bedford Girls' School is currently one of the strongest tennis schools in Bedfordshire. In 2019 we were county champions and competed regionally in the National Years 7 and 8 and Years 9 and 10 competitions.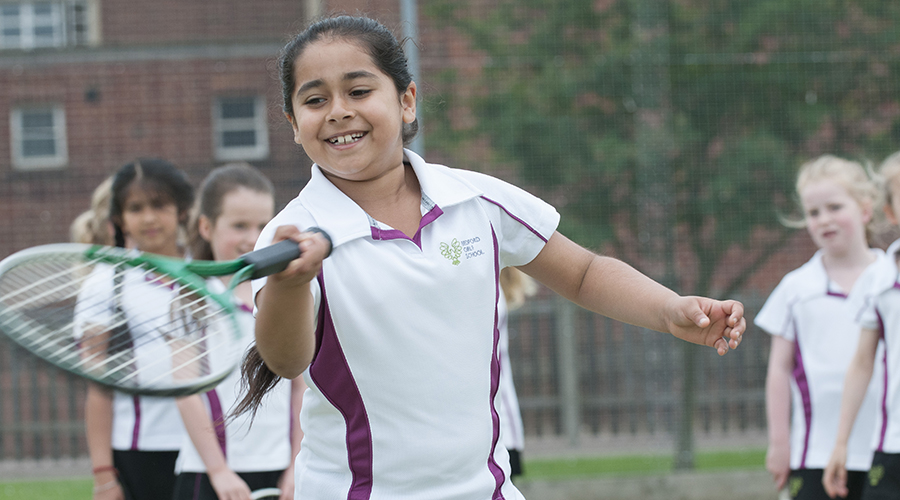 Many of our students represent Bedfordshire and Buckinghamshire County teams and numerous others are members of local tennis clubs in the area.
Mrs Bullerwell, Physical Education Administrator, who herself played at Junior Wimbledon and current President of Bedfordshire LTA, supports a tennis programme led by Mrs Mason-Mcleod, our Director of Sport.