Lacrosse is one of the fastest growing sports in England, as an astonishing 200,000 people participate in the game regularly, which has led to the country's successful bid of hosting the 2017 Women's Lacrosse World Cup.
Building upon the excellent reputation of the sport at Bedford High School, Bedford Girls' School is ideally placed to compete at the highest level in lacrosse, including both regionally and nationally.
The Game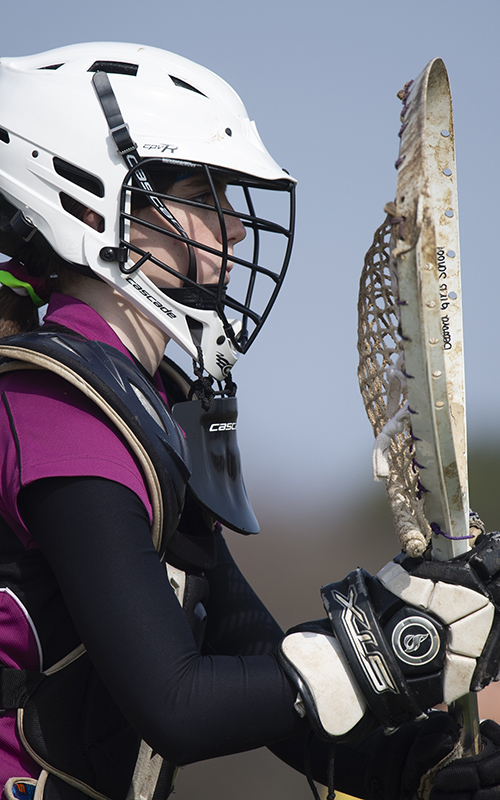 Played on the grass with 10 players on a team, lacrosse is a fast and furious sport and is often described as 'the fastest game on two feet.' The girls relish the excitement of representing Bedford Girls' School in county, regional and national tournaments, and enjoy taking part in regular school matches against teams from Hertfordshire, Buckinghamshire and Middlesex on weekends during the Autumn and Spring Terms.
Coaching
Open to all girls in Year 7 and above, lacrosse at Bedford Girls' School benefits from expert coaching for all levels. Each year group is offered lunch and after school lacrosse sessions in addition to their core curriculum Physical Education lessons. Specialist goalkeeping sessions are also in place for those who take up this very exciting position.
The number of BGS girls competing at county and regional level has increased significantly, as well as having representation in the Under 17 England Squad. Many girls, reflecting the truly inclusive nature of the sport, play purely for the thrill of being part of a team while also celebrating their hard work and enthusiasm for the sport.

Development
For both types of player, the highlight of the season is the National Schools' Lacrosse Championships where up to 50 teams from all over the UK compete for supremacy over four action-packed days. As with previous years, Bedford Girls' School had one of the strongest squads in the competition for 2019, with two teams reaching the quarter final stages. Both our elite and non-elite players continue to develop their skill, precision and love of the game.