Participating in activities beyond the classroom is without doubt a crucial aspect of the broad-spectrum educational experience which we offer our students at BGS.
Summer 2022 saw the school fully introduce cricket as a major sport. All students from Years 3 to the Upper Sixth are offered cricket in curriculum PE lessons, alongside training at lunchtimes and after school. One of the benefits of cricket is the different formats that can be played, depending on ability, time of year, and it also gives the students a choice.
As the students grow, those who are keen to develop, are confident, and show technical ability can start to play hard ball cricket; whilst those who are new to the game or want a more relaxed version can play softball. Cricket can also be played through the winter, both as training in the sports hall nets or as an indoor game.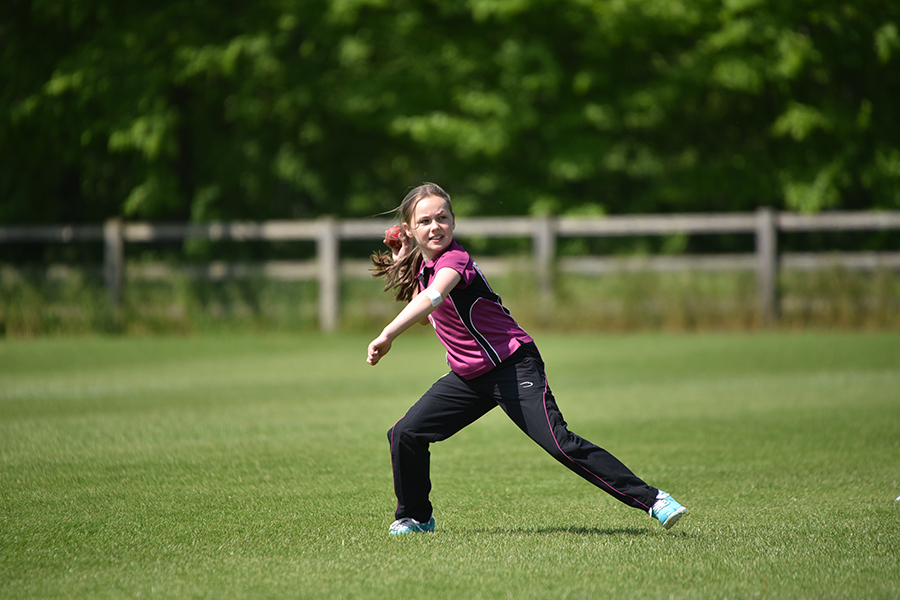 Following a kind donation by The Association, the School purchased a 2G Flicx pitch which has enabled the students to use the indoor nets and play hard and soft ball matches. Indoor training started in February 2022 and shortly after the school entered the Lady Taverners Indoor League.
After winning the county finals at both U13 and U15, BGS then represented Cricket East at the Regionals Finals and were one of only two schools who qualified across the East region in both age groups.
As students develop their skills and play competitive fixtures on the pathway programme at the school, they are encouraged to join local clubs. Although 2022 was the first full season of cricket at BGS, current and former students have been playing the game from county to professional level. At the top end of cricket performance, sisters Florence (Alumna, 2022) and Natasha Miller (Lower Sixth) play for the Sunrisers Cricket, Natasha for the academy, and Florence for both the academy and the full side. Following outstanding performances at county level, Florence was offered her first senior professional contract at Sunrisers Cricket in 2021.
The opportunities for students playing cricket have never been greater…