Cople Fields boasts six full size lacrosse pitches, which are also used for rounders and cricket. It also has a modern pavilion, offering large changing rooms and an impressive viewing gallery.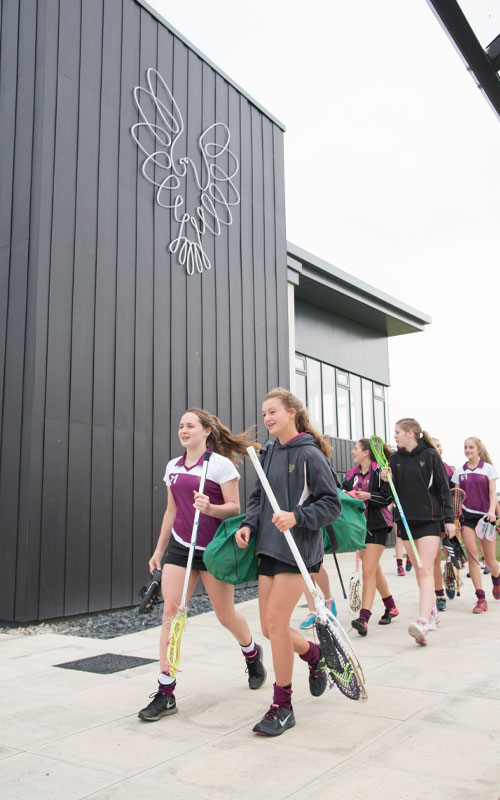 As one of the UK's premier girls' schools for sports, Bedford Girls' School also hosts regional and national lacrosse tournaments at Cople Fields.
Granted planning permission in the summer of 2014, the School enlisted the services of Northamptonshire-based S.A.C. Construction Ltd to construct the new sporting facility on the 30-acre site, sitting on the outskirts of the village.
In addition to laying new pitches and building the pavilion, the two-year project has included undertaking an archaeological survey, managing the migration of Greater Crested Newts to a newly created pond, planting a community orchard and installing swift boxes. The site is also used as an outdoor learning space, providing pupils with an alternative environment to study in.