At Bedford Girls' School Sport is in our DNA, it is nurtured in every student from the day they start to the day they leave.
Our school consistently ranks amongst girls' schools for sport in the UK, with the School Sport Magazine. BGS has been ranked in the top 6 for best all girls' independent school for sport for the last 5 years and was ranked 2nd best in 2018.
BGS' key to success is providing an outstanding sporting education where every girl has the opportunity to flourish and reach her potential as a sportswoman. We believe students has the ability to improve and progress on the sports pitch, just as she does in the classroom. We employ an open-door policy for sport and from the beginning of Year 3, all students to take part in a variety of sports at all levels, helping them to develop holistically and embed technical skills.
Our sporting ethos mean that, as well as spotting and developing outstanding talent, our staff have the specialist knowledge, personal experience and creativity to ensure all girls benefit from the manifold benefits of regular participation in sport. As a result, pupils gain a sense of genuine pride, self-worth, happiness and achievement they will carry onto university and beyond.

The importance of all girls' education and sport participation
From Years 3 to the Upper Sixth, an emphasis on inclusivity, teamwork and peer support boosts self-confidence and promotes enthusiasm, focus and fun. Furthermore, unlike many coeducational schools, our expertise and time are never split along gender divides, ensuring we are able to offer a vast array of sports without compromising on the standard of delivery or restricting the numbers of those who can take part.
Sport at BGS
---
Specialist teaching and outstanding coaching
Within our PE Department, we have staff, who have performed and coached at international level. Therefore, the students have a whole range of role models to work with. The PE Department works hand-in-hand with each individual student to help them balance school life with their sporting commitments, to build bespoke programmes to support their ambitions. Their success is fundamental to our success, whether achieved at school or for clubs, county and country; what is important is that they are developing as sportswomen. Creating a culture where we put students first enables them to shine.
We recognise that sporting excellence and inclusivity are dependent on the provision of coaching and competition outside of normal school hours. As well as early morning and evening coaching, we maximise the opportunities open to the students by offering an extensive programme of weekend and holiday fixtures and tournaments. Participation is encouraged for everyone, not just our elite performers, and we often field A, B, C, D and E Teams in every age group at each competition.
---
A Track Record of Success
Since the foundation of Bedford Girls' School, our holistic and inclusive approach to sport and fitness programme has paid huge dividends and seen our students win at least one national, or regional competition in every curriculum sport.
Since 2020, the school has achieved a wide variety of local, regional and national titles across a range of disciplines including:
Athletics
Cricket
Hockey
Lacrosse
Netball
Rowing
Swimming
Tennis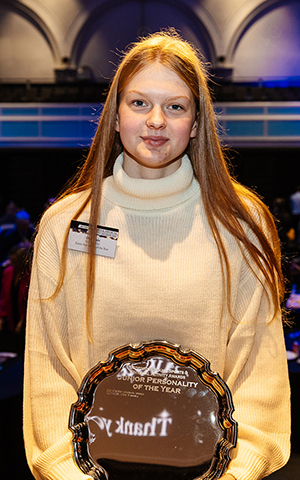 Notable achievements have included reaching the National Finals in netball, rounders, athletics, swimming and hockey. The 1st Lacrosse team qualified for the England lacrosse Challenge Cup, 4 podium finishes at the National Prep School Athletics Final and the U14 hockey team became England Hockey National School Champions.
Currently over 60 students are on regional, national and elite pathway programmes or play at national level, including, a GB EDP hockey player; U19 Wasps netball captain; five players in Wasps Netball Hub; 6 students in regional netball programmes, 9 students in county netball programmes; one regional elite cricketer and one county cricketer; twelve regional academy lacrosse players; nine regional hockey performance centre players and thirty Junior County Hockey Academy centre players.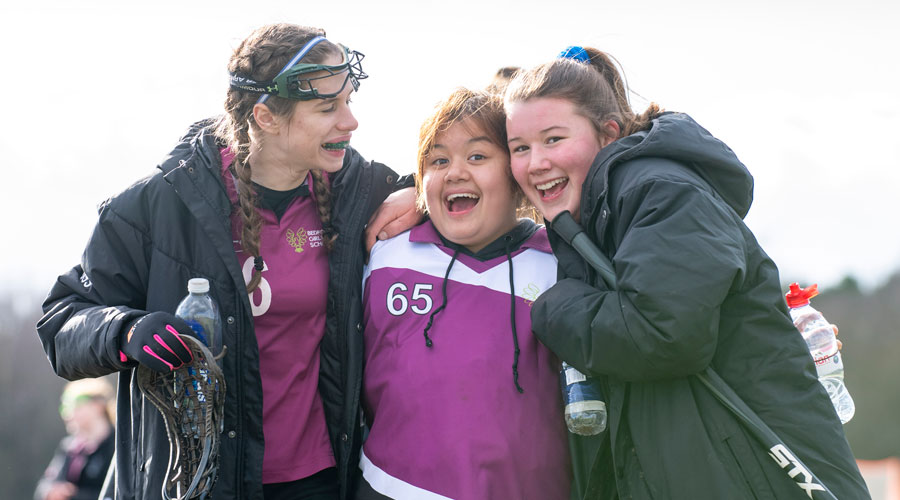 Excellent Facilities and Extensive Co-Curricular Sport
Our excellent indoor and outdoor facilities, including swimming pool, gymnasium, all weather sports pitch, boathouse and tennis courts, enable us to offer multiple sports, simultaneously, for different age and ability groups across the school.
In September 2016, the school added Cople Fields to its estate. Cople Fields boasts six full size lacrosse pitches, which are also used for rounders, and a modern pavilion, offering large changing rooms and an impressive viewing gallery.