Since 2012, the UK has experienced phenomenal growth in the numbers of people taking up hockey.
At Bedford Girls' School, the sport is one of the most popular timetabled and co-curricular sporting activities among students from Years 3 to Upper Sixth.
With expert coaching and our own all weather pitch, we are able to offer a style and pace of play that competes with that of the international game. A far cry from cold, slow afternoon matches on muddy pitches, hockey at Bedford Girls' school is fast, furious and fun.
Our teams began 2019/20 winning all six outdoor county trophies and our A, B, C. D and E teams are enjoying opportunities and success weekend after weekend, with our season finishing with our U14's becoming National Hockey champions.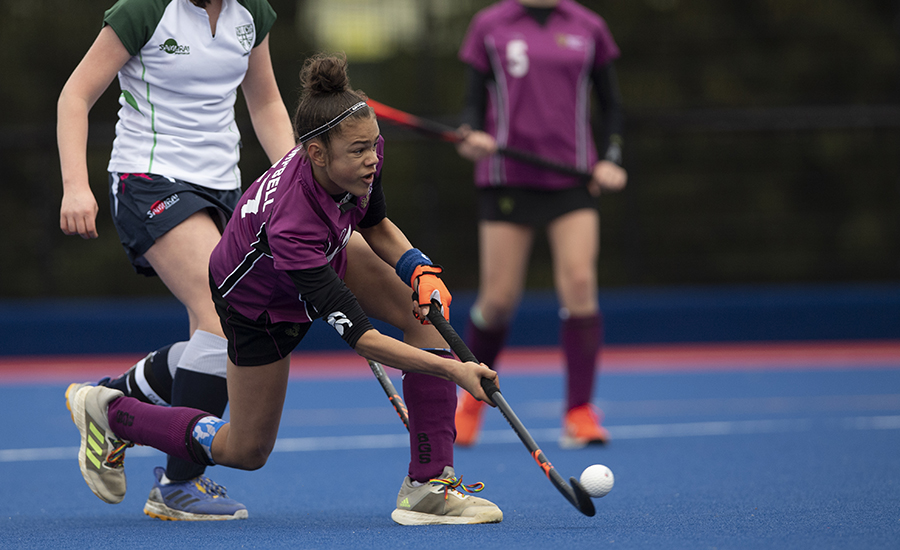 The Game
In common with elite international hockey, we only play on artificial grass or indoors. This speeds up the game dramatically and calls for a much higher level of skill and precision than the old fashioned game. Using modern composite hockey sticks also makes the game far more exciting both to watch and play and its reputation as an exhilarating, action-packed and intelligent game is well deserved.
Coaching
With five members of PE staff who have played at a high level in the English National League, as well as experienced external coaches, our students enjoy receiving precisely the right level of coaching for their stage of skill and development.
Dedicated hockey coaching also means we are able to offer hockey all year round, not just through the Autumn Term.
In addition, in keeping with the school's philosophy of competitive sport for all, we regularly field as many as 20 teams on a single day during tournament season, ensuring everyone can win a place in a team while playing at the right level for them.
We also offer preseason hockey training in September delivered by the excellent MT13 coaching company and also coaching during the half term and Easter holidays from top level coaches and international hockey players.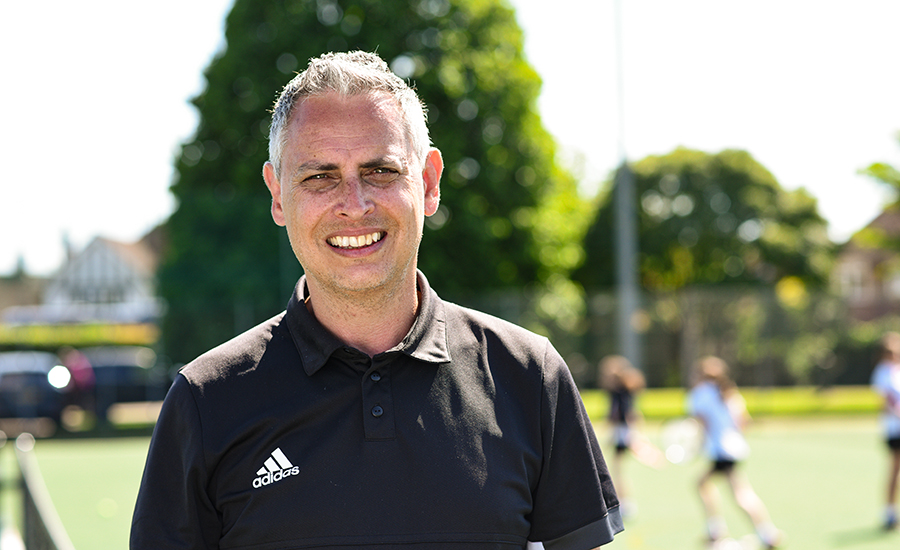 Development
Many of our students also represent Bedfordshire at Junior Development and Junior Academy level and then are selected for the England Hockey Performance Centre.
Our new High Performance training groups and specialist hockey goalkeeping sessions are actively working to bring more of our elite players through to international level.
National League Hockey
Through strong links, our most talented players have the opportunity to practise and play at Bedford Hockey Club, Cambridge City or Southgate Hockey Club. Bedford H.C, Cambridge City and Southgate H.C are National League clubs, which gives our top players the opportunity to access two term hockey at clubs with excellent facilities and high quality coaching.