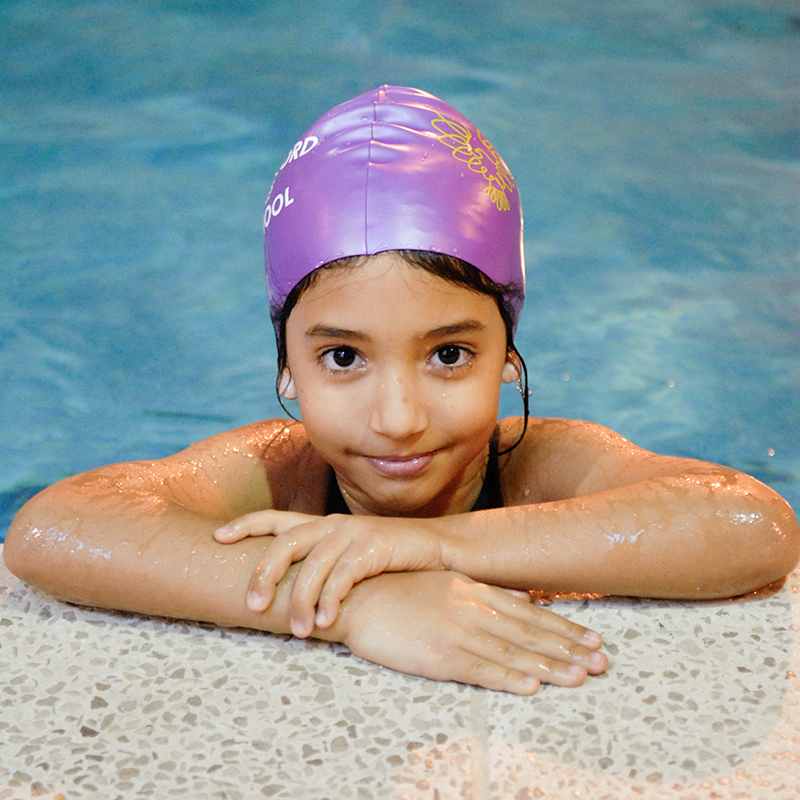 Our aim here at Bedford Girls' School is to develop swimming through all years of the school and produce athletes performing at the highest level.
Development
We have a three way approach to deliver our swimming programme:
School PE timetabled swimming - This delivers the highest quality swimming lessons with a very heavy focus on swimming technique. Every girl will be placed in a swimming development group that is relevant to their experience and confidence and this is regularly assessed throughout the year to ensure that the girls are being stretched to the correct level.
Our extensive after school extra-curricular swimming sessions - These sessions are focused on implementing high level technique into the girls swimming training. These are quite physically demanding sessions aimed at making the girls much fitter and faster in competitive swimming races and equally fitter and faster on the sports field.
Invitational morning & lunchtime swimming sessions - These sessions are aimed at developing already high-achieving girls, working on fine technical development in smaller groups where a high level of feedback can be provided. This enables the girls to perform their race skills at the highest possible level. The school works with local clubs to coordinate these morning sessions which may allow club swimmers to free up an evening for school work and family time.

Specialist Coaching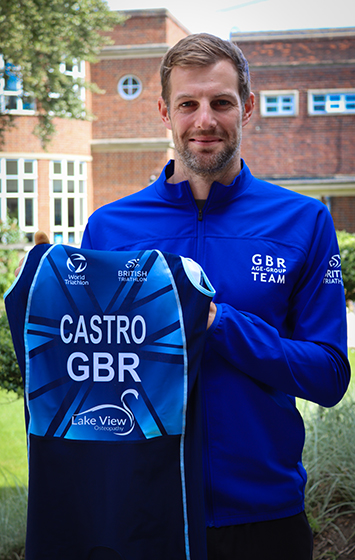 Our coaching team is headed up by Head Swimming Coach, Mr Edward Castro, who joined BGS from the University of Bath where he was part of the British Swimming Intensive Training Centre and won four BUSA medals - gold, two silvers and a bronze - in his first year. Mr Castro also still holds some Sussex County swimming records. Since he joined BGS, he has claimed medals at both Hertfordshire and Bedfordshire County Championships, and at the East Region Championships.
Mr Castro has since transitioned to triathlons where he has had great success. In 16 international race starts, he has claimed 14 medals - seven golds, four silvers and three bronzes. In 2018, he was the only British athlete to earn double gold across both formats of Sprint and Olympic Standard distance (30-34 Male AG) at the World Age Group Championships in Australia. In 2022, he won the European Championships. You can view Mr Castro's full international results here.
Mr Castro has a keen eye for technique and works with swimmers to reach the best of their ability, whether they are just starting out or are fine tuning their skills for a race environment.