We value and celebrate every member of our community as a unique individual and recognise our responsibility to the world around us. We remain continually curious about the perspectives of others. We lift each other up with nurture and challenge. We strive to create joy through learning and always seek to use our intellect to remain inquisitive to endless possibilities.
Our ethos underpins our approach to pastoral care and well-being. We are committed to promoting a culture of kindness which cares for every member of our community. We have an incredible expertise in creating a positive environment focused on helping our students develop into confident young women who understand their individual uniqueness.
We recognise that in today's society growing up can be complicated. We help our students anticipate the next stage; discuss with them the hormonal, physical, neurological and psychological changes they will be going through as they grow up and how this will impact their sense of self at different points in time. We aid our students foster positive relationships and develop effective strategies to manage their own well-being within a safe and inclusive environment.
We know they will all grow in confidence and resilience but this takes time and is nurtured both through the curriculum and co-curriculum at BGS.
We also understand that growing up is not a linear path to success and we value each student as an individual and recognise that the care they will need will vary and provide the structure and support to help manage each stage. We believe in the power of conversations and trust; we encourage our students to actively engage in conversations with our staff and to be able to express their concerns in an environment free from judgement.
We work in partnership with parents, helping them understand the stages of their daughter's development and providing strategies to help support their daughter's as they navigate growing up.
Overseen by our Deputy Head Pastoral our pastoral structure ensures that every student is nurtured and challenged through an age-appropriate approach.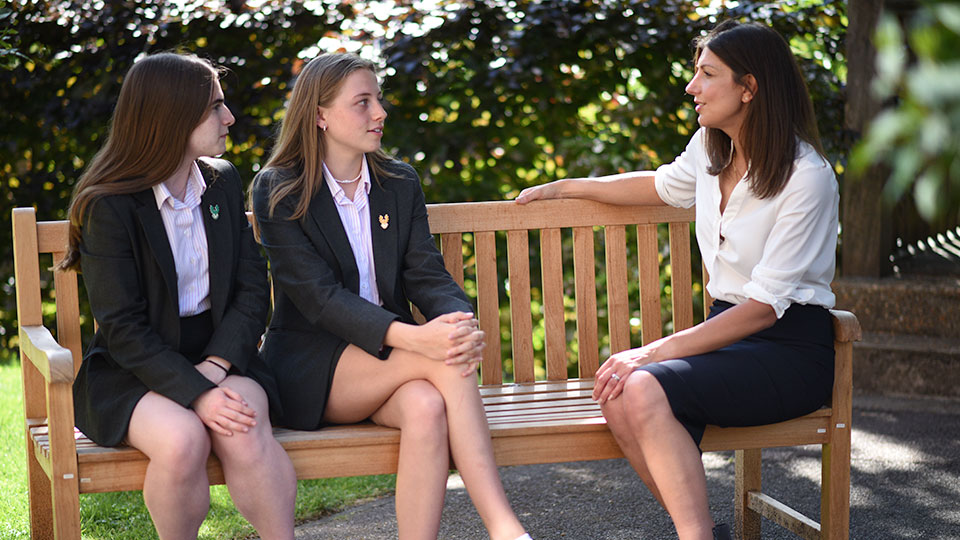 Our Pastoral Staff
In the Junior School, the form teacher is at the centre of a student's school life. As they progress into the Senior School this role transfers to the form tutor, aided by teacher mentors, senior tutors and the Heads of Year, who are supported by a full time senior school pastoral officer. In the Sixth Form students benefit from small tutor groups, and a dedicated Sixth Form pastoral officer and senior tutors who work alongside with the Director of Sixth.
We also have a dedicated school counsellor and nursing team who play an important role in our pastoral team. We work in collaboration with external experts to future support our students.
We encourage mentoring both between staff and students but also student-to-student; this approach is further embedded through our House system where older students work alongside the younger members of our community.
Staff across the school understand their responsibility for our students; we invest in training all staff on a wide range of pastoral care issues and we share collaborative responsibility for behaviour management of our students to ensure that everyone can thrive.