Our Learning Resources Centres (LRC) are at the centre of our school, a vital part of learning and life.
Dedicated to delivering information through a variety of resources, the Learning Resource Centre team is committed to enriching the girls' learning experiences and opening up new opportunities to engage and interact with a global community of readers, writers and researchers. We value the theory of knowledge, the ability to research, enquire and extend our knowledge.
Our Learning Resource Centres provides our students, in both the Junior and Senior School, with ready access to a full range of print and multi-media resources, as well as being home to numerous clubs and research support.
Pupils are actively encouraged in their reading journey, participating in International Book Awards including the CILIP Kate Greenaway and Carnegie Medal Book Shadowers Scheme.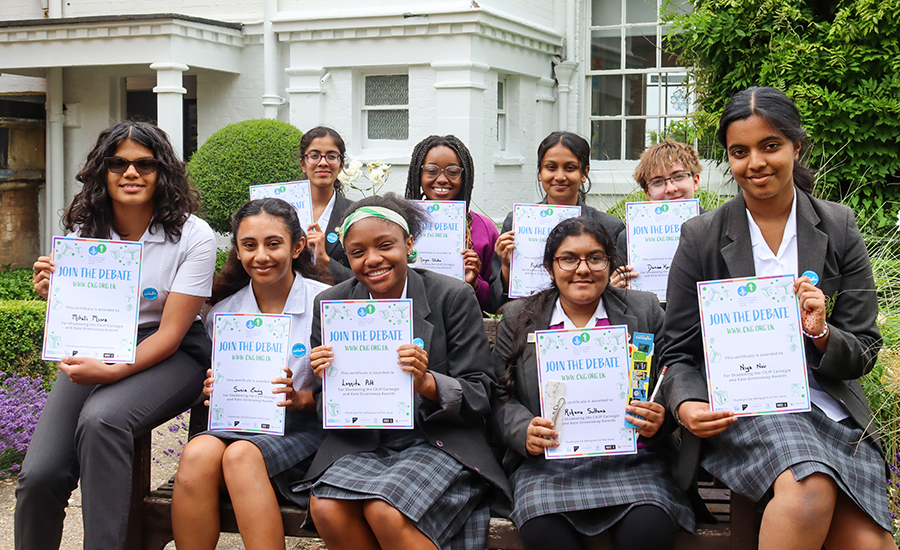 As students' progress through the school they are introduced to online databases that replicate those of a university library, supported by information literacy lessons including referencing skills and an introduction to Academic Integrity.
We recognise that in a world of twenty-four hour media and constant bombardment of views our students need to know how to distinguish fact from fiction and to have the skills to determine the authority of a source without bias or prejudice. Research skills that allows the student to move forward with confidence.
Our spaces are new, light and bright providing the students with areas in which they can discuss their ideas freely, debate issues and collaborate on projects.
Open and welcoming, the LRCs are focal points of learning in the School and have designed an environment to ensure that this is the case. The LRC continues to position itself firmly at the heart of life at Bedford Girls' School and is a part of everyone's journey through the school.