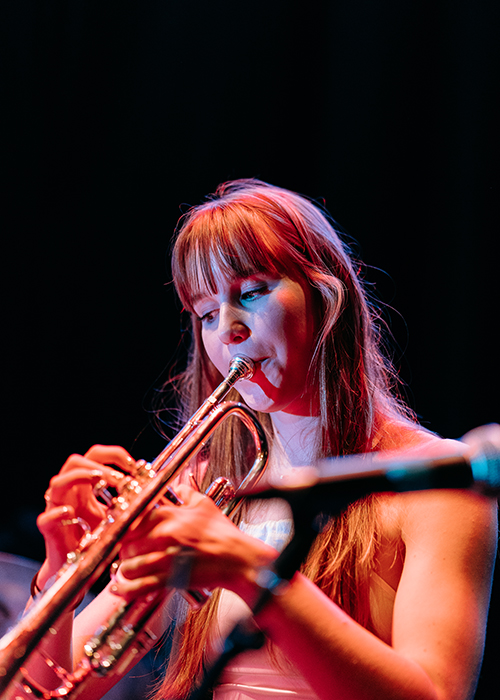 The co-curriculum is an integral part of the education that Bedford Girls' School offers. A strong co-curriculum develops leadership, self-esteem, time-management skills and teamwork as well as building friendships, enriching knowledge and tapping into unknown potential.
There is much evidence to suggest that participation in activities that complement the curriculum play a central role in students' healthy development and help to enhance citizenship as well as general educational success, allowing the students to build a tool kit for life beyond school.
All students from Years 3 to 9 are expected to take part in a minimum of two co-curricular activities a week, either during the lunchtime or after school. Years 10 and 11 are expected to take part in one co-curricular activity a week and Sixth Form students follow the CAS programme - a co-curricular programme designed specifically for our Sixth Form students.
The co-curriculum programme is built upon the objectives and values of the school. It is centred around six themes:
Health and Wellbeing
Global Citizenship
Leadership and Team Work
Creativity and Expression
Business and Enterprise
Stretch and Engage
Co-curriculum Programme 2023-24
Paid for Co-curricular Activities 2023-24
---
A student who will benefit most from what is on offer at Bedford Girls' School is one who is keen to have a go at everything and throws herself into each and every opportunity with determination and enthusiasm!
In addition to the School's rich provision of co-curricular activities, which are at no extra cost, there are a few activities however, which are charged for as extras. These include Dance, Speech and Drama, Instrumental Music, Singing and Duke of Edinburgh's Award.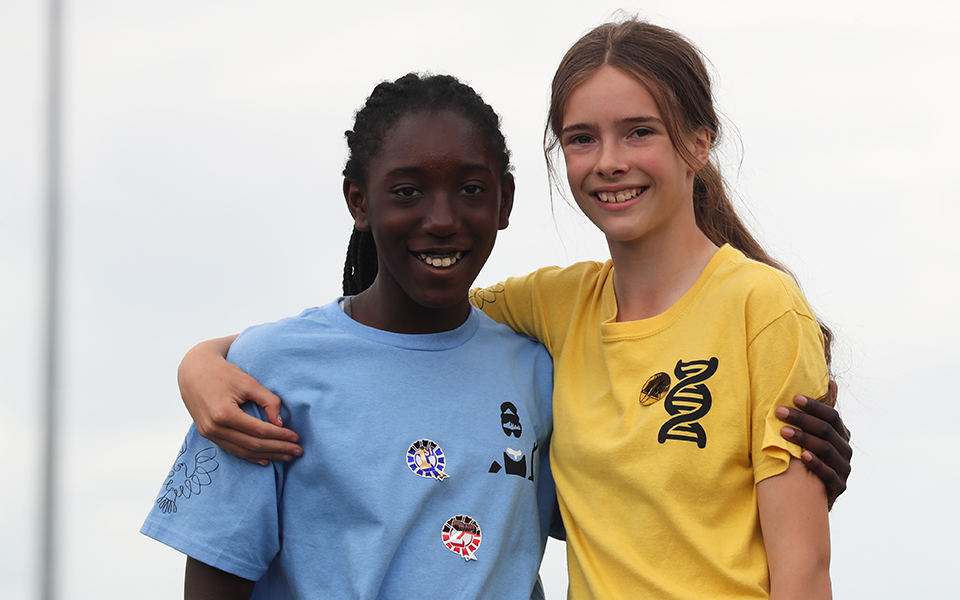 The Combined Cadet Force (CCF) is a national youth organisation sponsored and supported jointly by a partnership of the Ministry of Defence (MOD), Bedford School and Bedford Girls' School.
---
The CCF Aim
CCF is not a pre-service organisation, although it acknowledges that one of its objectives is "to encourage those who have an interest in the services to become Officers of the Regular or Reserve Forces", and over the years a number of officers from our joint CCF have joined up after university.
CCF provides a disciplined organisation in a school so that pupils may develop powers of leadership by means of training to promote the qualities of responsibility, self reliance, resourcefulness, endurance and perseverance.
Through mainly military style activities it seeks to develop the individual in a number of positive ways, which include:
Leadership skills
Team working
Challenging physical and intellectual activities
Developing a sense of responsibility for others
While accepting that the CCF is not for every student, it does give the pupils who join unique experiences, develops them positively as leaders, enables them to live and work in a co-educational environment and teaches them the value of team work. It also enables them to have fun and mix with students from not only the Bedford Schools, but nationally and internationally when they attend courses and camps, and it is for these reasons the school whole heartedly supports the CCF.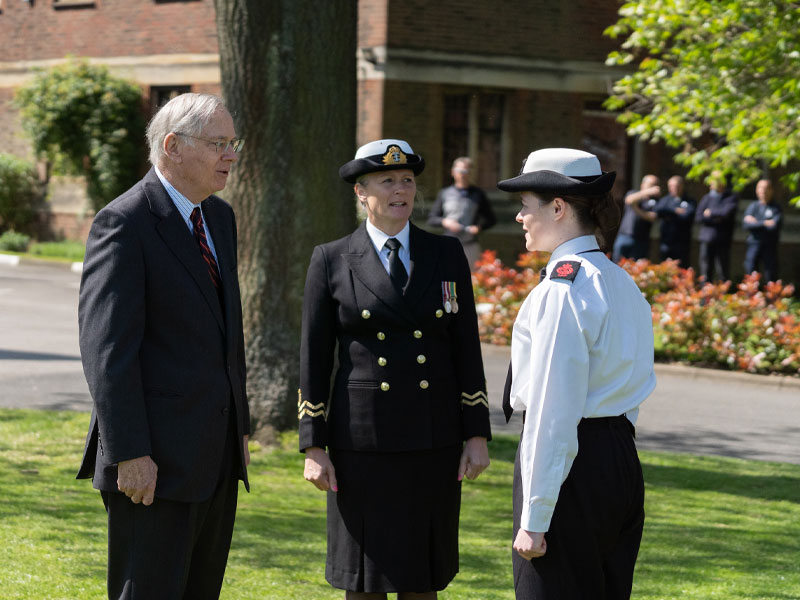 ---
The CCF Structure and Programme
The CCF has three service sections, Royal Navy, Army and Royal Air Force, which have their own traditions and skills base that reflect their parent services. When cadets join at the beginning of Year 10 they are recruits and as such follow a recruit's programme irrespective of their service section. It is only when they pass out in the January of the Spring Term that they begin specialist training in their service section.
After completing the recruit year they become a senior cadet in Year 11 and pursue a more advanced programme.
This includes activities such as sub aqua diving, first aid, target shooting and flying experience in gliders and powered aircraft.
Before entering the Sixth Form, cadets who aspire to be Junior NCOs must attend a Cadet Cadre course, which the Contingent run at Chicksands camp during the summer holiday; this gives them the teaching and leadership skills to teach high quality lessons to junior cadets.
Senior NCOs appointments are made by competitive interview as the cadets enter Upper Sixth, and are highly regarded by their peers and officers as rewards for diligent service, proven leadership and future potential. During the year the NCOs attend a number of formal events arranged by the CCF, which introduce them to military traditions.
---
CCF Activities
While term time Wednesdays are spent at Bedford School, many of our most rewarding and challenging activities happen in locations far removed from Bedford. In the last 10 years, cadets from our CCF have participated in activities, camps, expeditions and courses in diverse locations ranging from Arctic Norway, Iceland, Cyprus, the Red Sea and the North of Scotland.
Duke of Edinburgh's Award
DofE gives young people (aged 14-24) the chance to develop skills for work and life through a programme of three levels, which when completed, leads to a Bronze, Silver or Gold Duke of Edinburgh's Award.
Bedford Girls' School pupils can take part by completing a personally selected programme of activities in four sections (five if going for Gold) - Volunteering, Physical, Skills, Expedition and for Gold, a Residential.
Follow our blog to find out more about our DofE experiences
There are many benefits of taking part in DofE including developing self-confidence and a sense of responsibility and achievement. Participants also discover new skills, interests and talents, while making new friends. The Awards are widely recognised by employers and Higher Education Institutions as key indicators of teamwork, leadership, problem-solving and decision-making skills.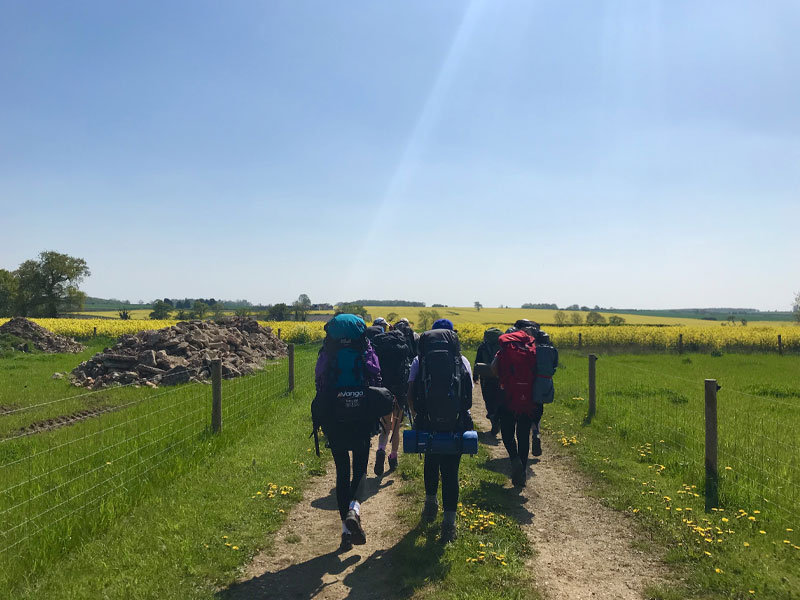 ---
DofE Opportunities
| | |
| --- | --- |
| Enjoy a wide variety of physical, creative and aesthetic experiences which encouraging personal growth and development | Experience new lifestyles and cultures outside your own immediate neighbourhood, possibly abroad |
| Take decisions of increasing complexity and accept responsibility for the consequences | Experience a variety of learning and teaching styles with people from different walks of life |
| Discover new talents and abilities and test values and beliefs | Give a continuing personal commitment of service to others |
| Establish and sustain inter-personal relationships | Negotiate your own personal programme of participation, seeking out and researching relevant information, and gradually take responsibility for their own learning |
| Understand your strengths and weakness | Assess your personal level of competence |
| Increase your own personal effectiveness | Take responsibility for your own life while having a great time! |