We are fortunate to be part of The Harpur Trust, one of the 200 largest charities in the UK.
The Harpur Trust owns, manages and supports the following Independent Schools - Bedford Girls' School, Bedford School, Bedford Modern School and Pilgrims Pre-Preparatory school - and co-sponsors, with Bedford College, the Bedford Academy. We greatly benefit from collaboration with this wide body of educational establishments, enhancing both professional development and our students' experiences.
The Harpur Trust was established using the legacy of Sir William Harpur, our founder in 1566, and aims to inspire and support people in the Borough of Bedford to improve their lives by:
Providing and promoting education.
Offering help and relief to anyone who is sick, in need, hardship or distress.
Providing recreational facilities with a social welfare purpose.
Annually the Harpur Trust give over £1,900,000 in grants to local organisations and individuals to make a difference to their own lives or those of others in the local area. As a school and through our service projects we partner with many of their beneficiary organisations.
Visit the Harpur Trust Website
Registered Office Address: The Harpur Trust, Pilgrim Centre, Brickhill Drive, Bedford, MK41 7PZ, Tel: 01234 369500.
Our Links With Bedford School
We very much enjoy our links with Bedford School, a single sex boys' school, which like us belongs to The Harpur Trust. Many of our students have brothers at Bedford School and we actively encourage and organise co-curricular co-educational activities between the two schools.
Visit the Bedford School Website
In the Junior School, boys and girls from both schools enjoy joint co-curriculum and co-curriculum events, aiding collaboration and teamwork as well as developing a wider range of friendships.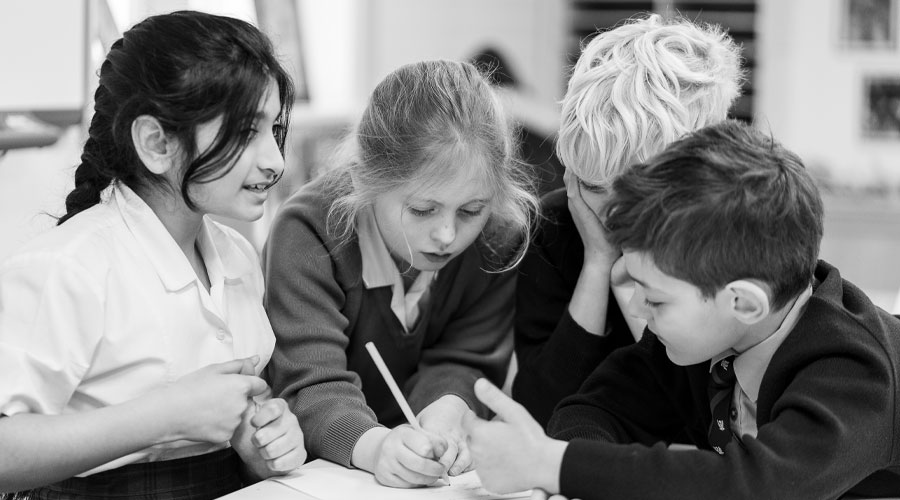 In the Senior School students from both school benefit from the opportunities to take part in organised joint theatre productions, music ensembles, debates, combined societies, discos, film evenings and workshops. In the Sixth Form, IB Diploma students work jointly on aspects of the curriculum.
Our partnership with Bedford School in our provision of the Combined Cadet Force has strengthened, giving girls and boys the opportunity to work together and develop skills of leadership, self-reliance and resilience, particularly at the joint cadet camps.
We continue to look for more ways to bring the two schools together such as raising money through joint charity efforts. Both schools see the value of single sex education but actively seek to provide co-educational activities between the two school.
Our Links With Pilgrims Pre-Preparatory School
Pilgrims Pre-Preparatory School is a route through which many of our students begin their Harpur Trust educational journey. Offering early stage education and child care from 3 months to 7 years (end of Year 2) Pilgrims sets the early years foundation for your daughter's education.
Visit the Pilgrims Pre-Preparatory School Website
Pilgrims Pre-Preparatory School provides a safe and happy environment full of rich and challenging opportunities to motivate each child so they discover their full potential. Many girls join Bedford Girls' School from Pilgrims in Year 3, ready for the next stage of their education.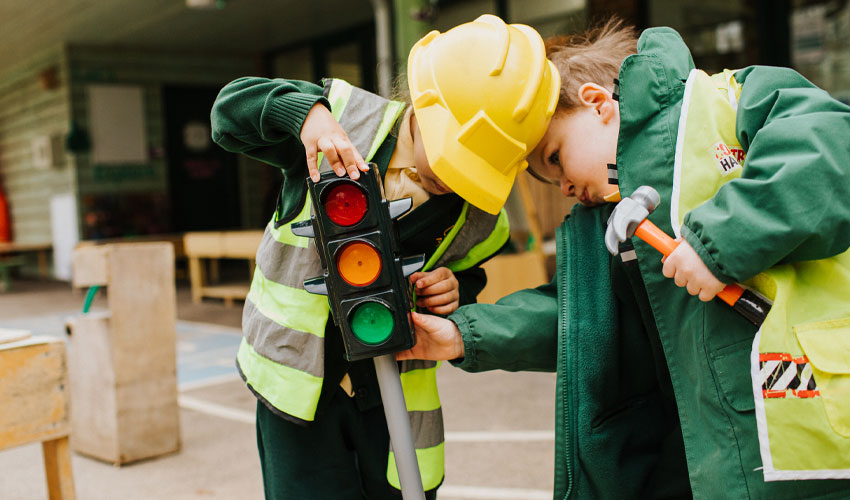 Each year we run a number of joint activities giving Pilgrims pupils a chance to experience life at Bedford Girls' School. They come to watch our Junior School productions, take part in joint school performances and enjoy activity days.
Our Junior School staff work closely with Pilgrims to ensure there are synergies in curriculum and teaching so that the transition from one to school to the next is as smooth as possible.