We understand our collective and individual responsibility to cherish and respect our planet. We will endeavour to educate our wider community to share our passion and commitment as we take an active role in protecting the world's natural resources. We pledge to be part of the movement towards positive change for a more sustainable and equitable future.
As a community, we understand our commitment to respecting our planet and educate our students through aspects of the curriculum, but also through our actions. Our student-led ECO Council, together with our staff eco-coordinators, spearhead our initiative towards creating a more sustainable future.
We are proud to hold the Green Flag Award - reflecting our commitment to environmental issues.
To date our key milestone projects include:
Food for Life Bronze Award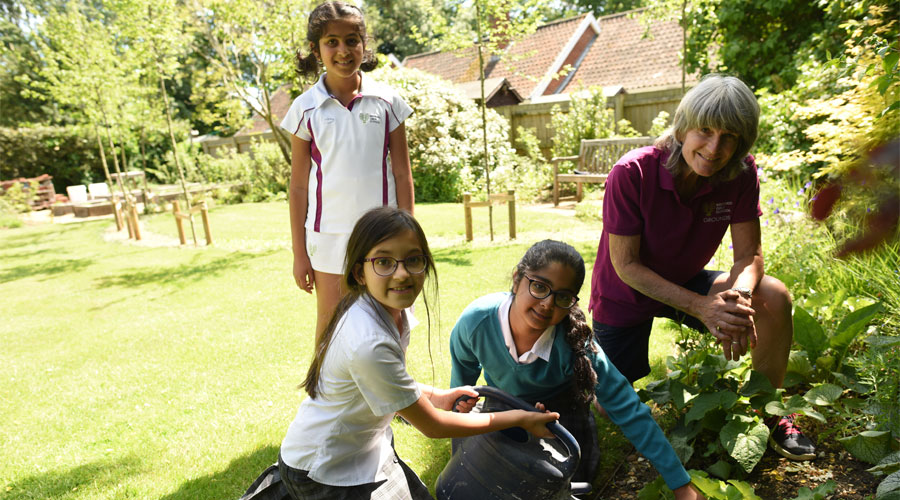 Our Eco Council championed the project work which contributed to BGS achieving the Soil Association's Bronze Food for Life Award. The Eco Council created a 'Green's Kitchen Garden' growing a variety of fruits and vegetables, which once harvested, are used by the School's kitchen. The Green's Kitchen Garden has evolved to incorporate a compost heap, water butt, hibernaculum, hedgehog/bird boxes and a greenhouse (made from waste plastic bottles).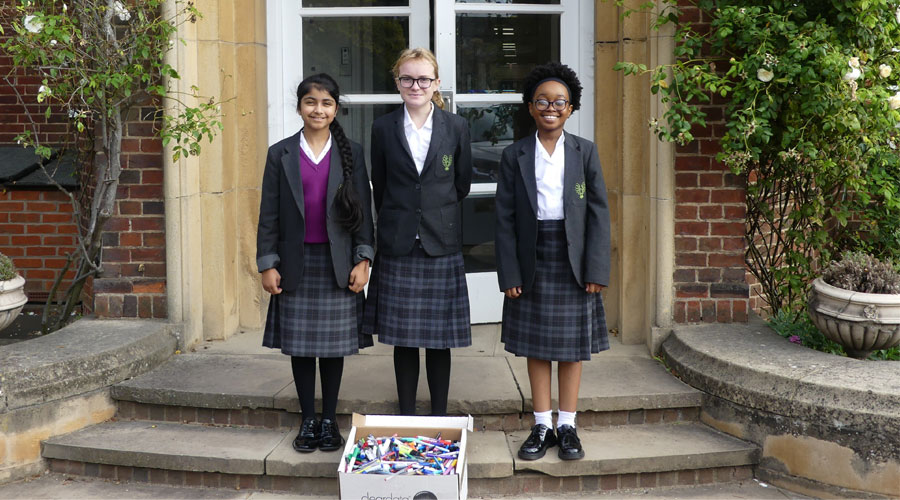 We are committed to recycling; we have recycling bins in every classroom, locker area, and communal space. We have also signed up to a variety of Terracycle recycling schemes, including pen, crisp packets, oral hygiene products, batteries, printer toner cartridges and cooking oil recycling. We also support Betterworld Books where old textbooks are sold to raise money for literacy charities.
Paper Reduction Initiative
Since 2013, we have reduced our printing and copying from 2.5 million pages per year to 1 million. The Eco Council was tasked with raising awareness and encouraging the School community to reduce even further, as our ambition to be paperless continues.
Reducing Packaging in School 
The Eco Council and the School Catering team are committed to reducing plastic packaging of the foods provided around the school, whether in our Tuck Shop, packed lunches or disposable takeaway containers. We promote the use of bringing in your own containers and the School catering team is looking at ways to further reduce packaging.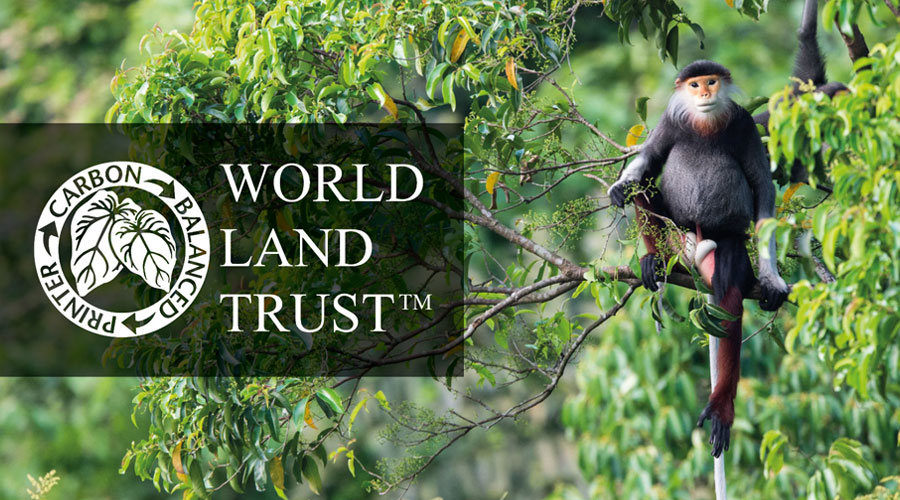 We are proud to be part of the World Land Trust scheme and all of our printed marketing materials are carbon balanced, using carbon balanced printers and carbon balanced paper.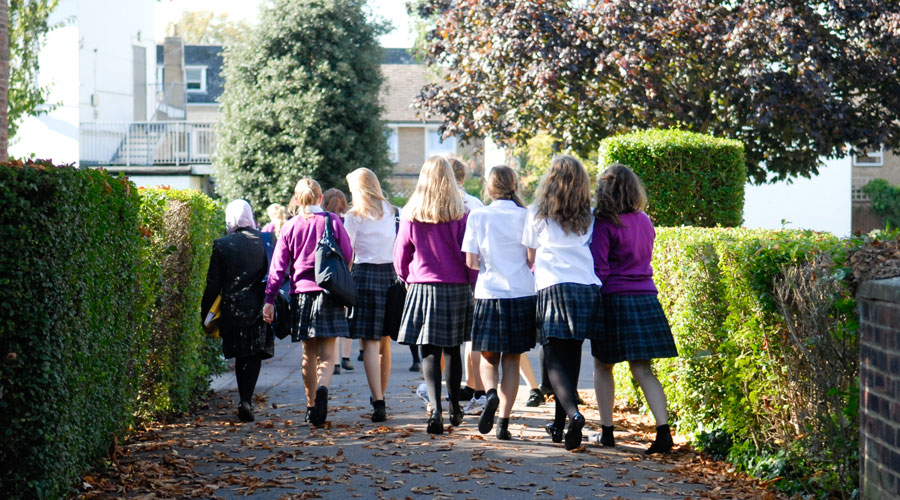 We encourage our students to walk or cycle to school and are part of a car sharing scheme.
Student Led Eco Activities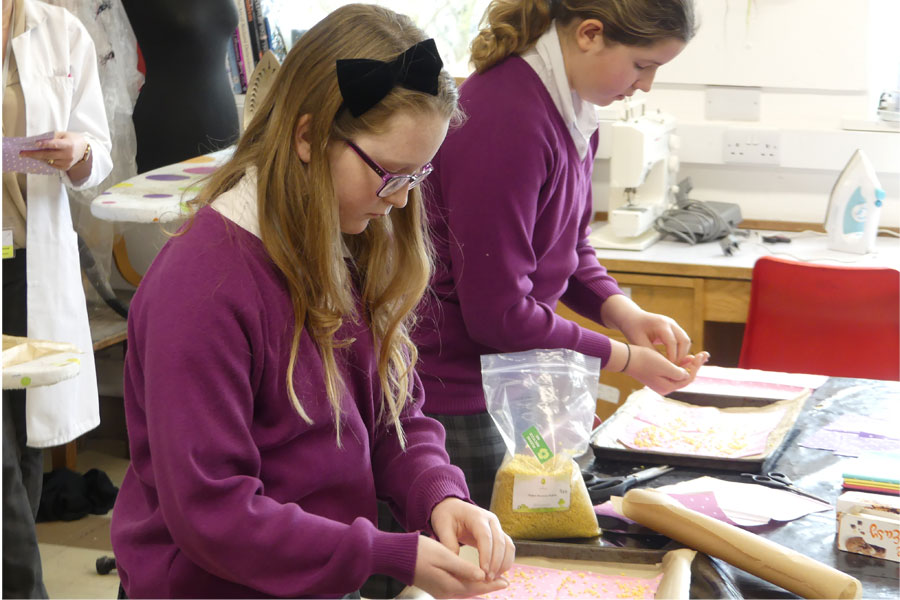 The Eco Council regularly holds lunchtime workshops – including how to make beeswax food wraps, body scrubs (to highlight the harm of microbeads in cosmetics to sea life), birdfeeders (in support of the RSPB Birdwatch) and creating a mini water garden.
Cople Fields BGS Community Orchard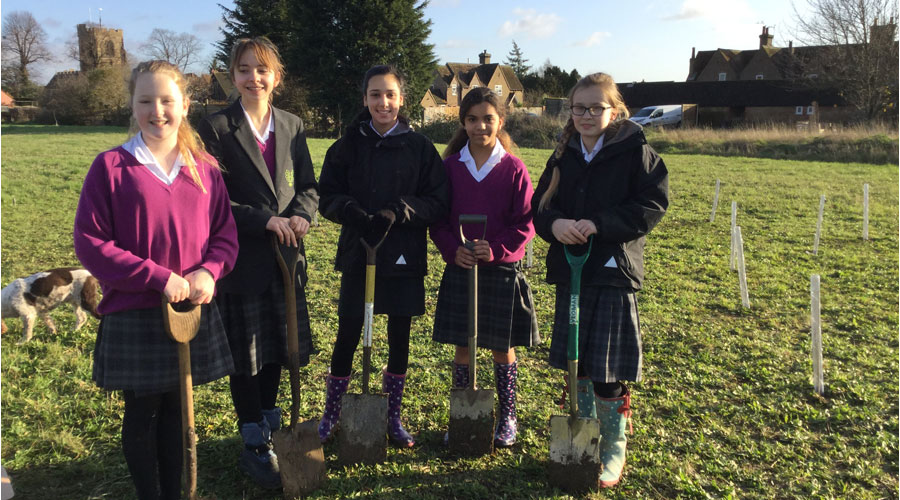 In Spring 2016, a BGS Community Orchard was created with an initial planting of 50 Pear, Plum and Apple Trees at Cople Fields. Swift boxes were also installed. To supplement hedgerow, shrub and tree planting by the Eco Council was successful in its application to the Woodland Trust 'Free Trees for Schools' programme.
We received 420 saplings in total, consisting of Silver Birch, Common Oak, Rowan, Hazel, Hawthorn, Blackthorn. In January 2018, more fruit trees were added to the orchard through the East of England Apples and Orchards Project. All the varieties are local to the area; in Spring 2019 a further 60 trees were added to the site. We are expecting an additional 105 saplings in November 2021.
Energy efficiency projects
We use energy efficient LEDs across the entire site.
Since early 2020, our catering team has produced filtered still and sparkling water in-house reducing our use of plastic and bottled water.