Sixth Form is a place to shine, to be ambitious, courageous and further develop a global outlook. We nurture and challenge our students so that they leave with a core of confidence ready to seize the challenges and opportunities of the waiting world.
Choice of Study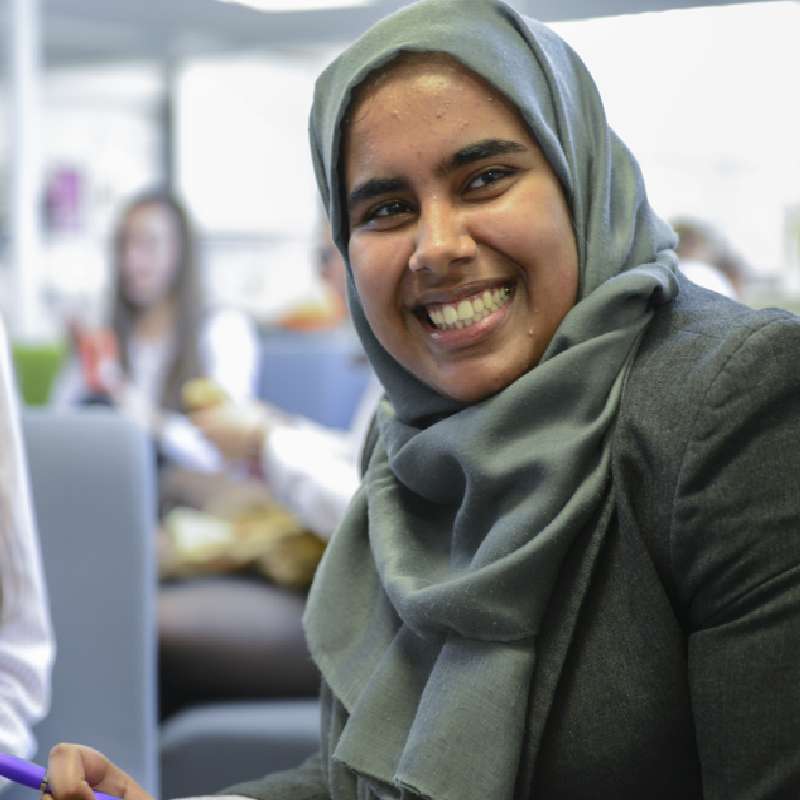 Our Sixth Form is about choice, where our students focus on decision making and independence, fine tuning passions and prepare to step into a wider world.
We offer a dual-stream Sixth Form where our students can tailor their course to best suit their skills, and aspirations. They can either study the internationally recognised International Baccalaureate Diploma Programme (IBDP), or select A Levels.
Find out more about the International Baccalaureate Diploma Programme
We assist both current Year 11s and our new students joining our Sixth Form with their subject choices. It is important that they maximise their potential and understand the trans-disciplinary nature of study so that their subject combinations help them achieve their goals.
Sixth Form Prospectus
---
Outstanding Pastoral Care
Sixth Form is a big step-up. We share a collective commitment to help our students soar, to make Sixth Form a truly rewarding experience.
We are experts in understanding that our students will face unfamiliar challenges and we help steer them through these important two years as they grow inner resolve and resilience. We listen and have a structure that befits their needs; small tutor groups, a dedicated pastoral officer who works with senior tutors and mentors, together with our Director of Sixth Form, to ensure that we really know all of our students. From academic clinics to regular pastoral meetings and vital input from the careers team, The Bridge, our students are nurtured and inspired.
We ensure our Sixth Formers have plenty of fun and enjoy privileges of wider freedoms. With approximately 160 students there is always something happening! From regular year group activities, to hanging out in a spacious common room or enjoying freshly prepared food in the Sixth Form café, we have a framework in place which appreciates that our students are growing up into independent young adults; this is their community and we encourage them to take the lead in developing co-curricular clubs and other activities which suit the interests of our diverse Sixth Form.
Exceptional Results
We hone intellectual confidence and build academic skills which empower our students as they decide next steps. They select courses based on research, subject interests and aspirations, free from gender stereotyping or traditional views of success. They are given the guidance to make the right choices and challenged to step outside of their comfort zones.
A Bridge to the Wider World
We instil an ethos that will see them succeed not just at university but in life. We are a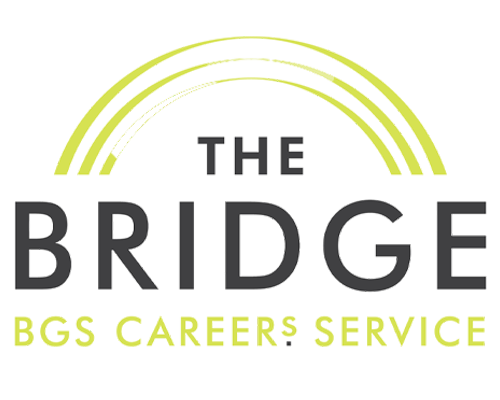 community of women supporting women, through our co-curricular and extension programmes will build wider skills; all of our students participate in local and global service initiatives as we encourage a global outlook.
Our careers service, The Bridge runs innovative programmes to help the students look ahead and our Alumnae are actively involved in mentoring, coaching and acting as sounding boards for our students.
Sixth Form is the time to start to developing leadership skills and we provide the backdrop from which students can create opportunities to help shape the fabric of school community. At BGS we will view success is not only by where our students go onto study but by the contribution they are making to the world in 20, 30 years time.